Dog Christmas Stockings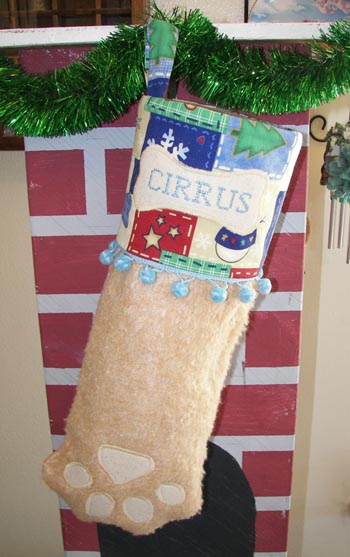 701 Dog or cat PAW Christmas stockings, tan with blue trim $39.95
This cat or dog paw stocking comes in tan or brown with fake fur for your special little someone, they deserve one too. Dog paws are sewn on so you may wash it for years of enjoyment.
It is soft and like fur and perfect for a fun holiday with you and your whole family.
Homemade Christmas stockings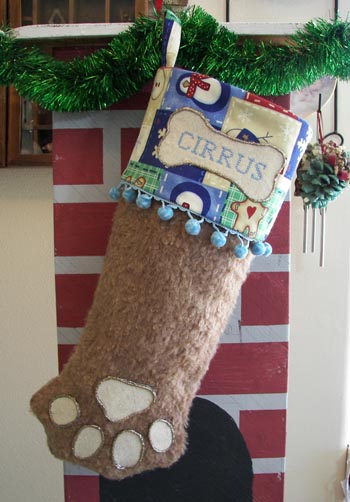 707 Dog or Cat Paw Christmas stockings brown with blue trim $39.95
Pet stockings with brown fur and blue trim. Hang it on your mantle or wall for your special pet this holiday.
Soft fur and washable to last for years. For your special someone.
Cute stockings but dog is not included, you need to provide your own.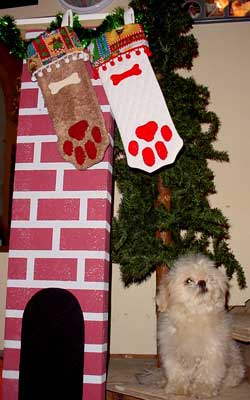 Dog or Cat Paw Christmas Stocking $39.95 Hang their stocking next to yours so Santa can fill all of them at the same time. This cute dog is not included but we are sure you have one just as dear to your heart.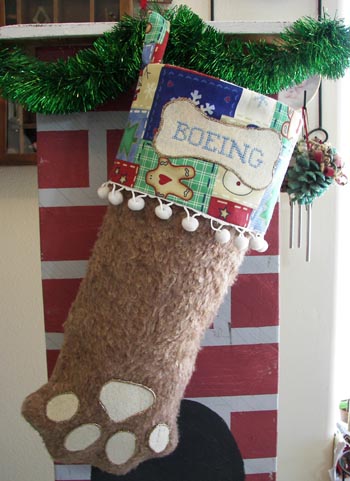 708 Dog or Cat Paw Christmas Stocking brown fur with white trim. $39.95
Dog stocking with brown fur and white trim. The top is fun Christmas cookies, snowmen and many more.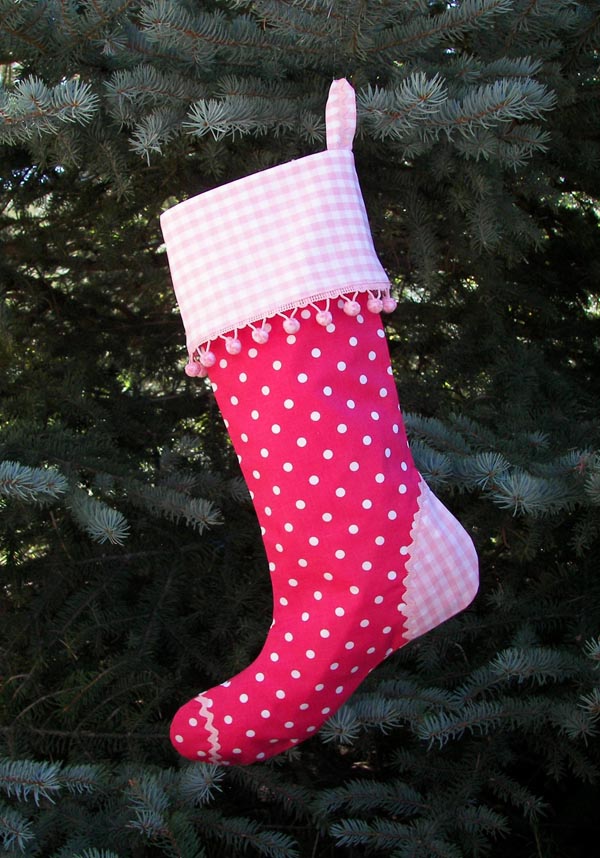 Pink Polka Dots and Pink Gingham Christmas stocking pink polka dot pink gingham on the heel and top with pink pom poms number 702 $39.95
Elegant with pink polka dot and pink gingham on heel and top. Pink rick rack, poinsettia with pink pom poms contrasting with the pink polka dot.
Rick rack add to the retro look that is so wonderful to adorn your home this season.
You may get blue polka dots for a boy and pink for a girl. Both are darling.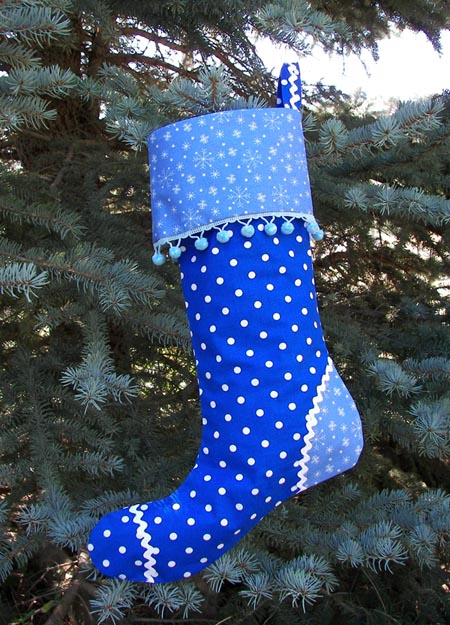 Blue Polka Dot Christmas stocking with snowflakes on the heel and top number 704 $39.95. Blue and white Victorian boot.
Blue Polka Dots with white snowflakes on a soft blue background. White rick rack and blue pom poms add to this lined that will become a heirloom and is 100% washable for many years of enjoyment. Very lovely for memories that will last.
This can be used for any family member or your little cat or dog who need to have it filled by Santa with there own treats.
Blue pom poms around the top and rick rack around the hanger are all sewn on with love.
Made in America