Cloth Face Masks
Made in America
Wire on the nose helps to tighten around your nose to give you a better fit so you aren't always reaching up to pull it up.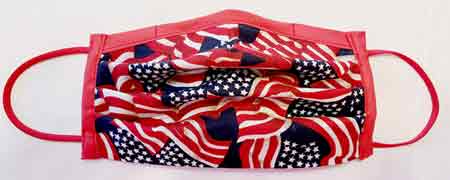 American Flag Face mask in men women and kids $14.95
There is wire by the nose to have a tighter fit and we make them with four layers, two of them are 100% cotton and two layers of interfacing on the inside. We have a variety of material for men women and kids.
Soft elastic around the ear for more comfort. Washable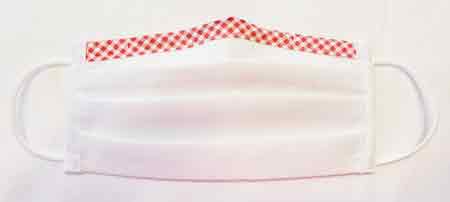 Women Face Mask white with red gingham on the top.
Made in America