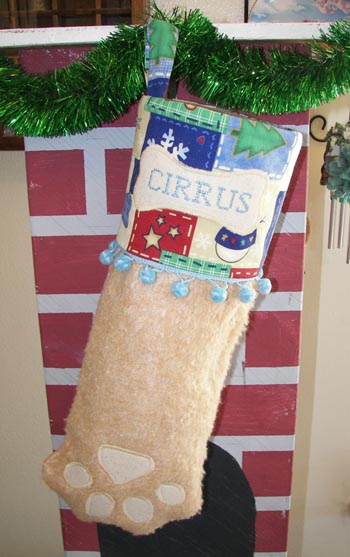 701 Dog or Cat Paw Christmas stocking tan with blue trim $39.95.
This paw stocking comes in tan or brown fake fur for a pet or person who loves animals. Dog prints are sewn on so you may wash it for years of enjoyment.
They deserve a stocking too, the fake fur is soft and perfect for a fun holiday with you and your family.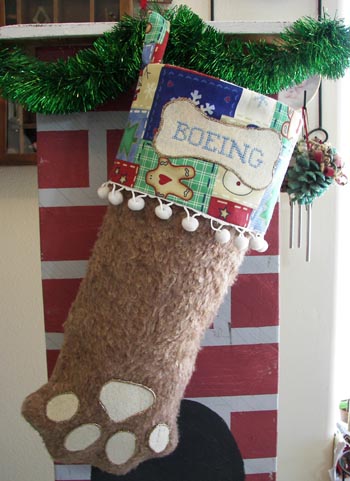 708 Dog or Cat Paw Christmas Stocking brown fur with white trim. $39.95
Dog stocking with brown fur and white trim. The top is fun Christmas cookies, snowmen and many more. White pom poms around the top and a sturdy hanger so their stocking will hang next to the family ones waiting to be stuffed with Christmas goodies.