tel: 435-648-2141





CHRISTMAS



Canning Raspberry and Apricot Jam
Neck shoulder back heating pad
We have sold thousands of neck heating pads and never had one returned, only more orders for friends and family it is the perfect gift that will be used.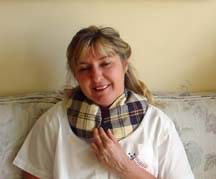 Neck heating pad $28.95
It moulds to your neck and shoulders and the deep heat goes into your muscles for relief from pain. Wrap it around your knee ankle arm or lungs. We make ours with pockets so the contents stay put and deliver the relief you need to the area you put it on. All of our neck heating pads come with a washable pillowcase to keep the heating pad clean. You will have even heat that radiates deep to your muscles unlike an electric sunbeam heating pad ours goes much deeper.
When we demonstrate them at a show the first thing that comes out of their mouth is ah and then they buy one. Many times they will get more than one for gift giving for someone who is in need of a neck pad also. It will be the best thing you can give to yourself and others. We have instructions with each pad for easy gift giving or yourself.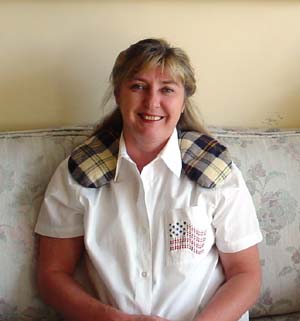 Achy muscles are an every day thing so why not pamper your sore body with one of our heating pads. We have special designed ones that are for different parts of your body. If taken care of properly your microwave heating pad can last for years and with the washable pillowcase on each one they stay clean and the heat lasts longer and it feels wonderful next to your body.
Reusable in the microwave we have many customers who have used theirs for years and order more to give as gifts. This is not a heating pad that is a one time thing but well worth what you pay for it. Just try it once and you will see what we are talking about, we have never had a return and we have sold thousands over the years.
Comforting you with deep relaxing warmth, a gift that is used over and overmany of our customers have had theirs for years. Great for Plantar Fascists because it wraps around you foot for even heat.
Our own special design is made to curve to your neck and body, the pockets keep contents in one place for even deep heat all over.
If it gets soiled to clean it you remove the cover and it can be washed in the washing machine and when ordering choose between a plaid or floral flannel pillowcase.
Deep heat radiates to your body, you will feel instant comfort. Neckpad measure approximately 6 inches wide by 31 inches long and are curved. Some of our customers take them to work and use them while they are at their computers or you can just wear it around the house.
We make ours with pockets so the contents distributes evenly throughout the area for a deep even heat.. It wraps around your sciatic nerve really well to help sooth the pain.
Neck heating pad for your neck back sciatic nerve anywhere that hurts. Instructions with each neck heating pad for yourself or easy gift giving
Go to Stitch Thru Time Instagram to see our customers tell you how wonderful this is
For the person who has everything including an achy body.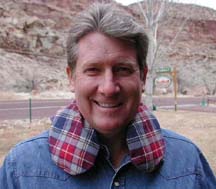 Neck pad $28.95
Every heating pad comes with a soft flannel washable cover that not only keeps your pad clean but helps keep the heat in. You may also order extra covers at $9.95 each.
You may also use it also as a cold pack instead of ice by putting it in the freezer and the soft cover against your body makes it much more comfortable against your skin.
This is fitted for your upper body or turn it upside down and it fits your your lower back perfectly. Wrap it around your sciatic nerve knee or thigh for comfort to relax your muscles with the deep and even warmth you will only get with this one.
This can be used cold or hot if you need it around your knee or ankle for relief, all this in one pad. Washable pillowcase included with all our pads and best of all it is made in America
Customer Comment
Thank you!  I have been buying your neck wraps for work for some time now love the quality pillow case style and very well made.  Like that it has separate sections, so it does not slide to one side.  It heats up real good too! Carol G, Orinda, California
Our own special design fits so comfortable on your neck, shoulder or both of them together.
Turn it upside for a lower back pad, it fits perfectly to around your lower back. Wrap it around your knee for warmth or use it as a cold pack. Wrap it around your ankle for a warm ankle or use it for an ankle cold pack. Use hot or cold for a migraine, all this in one.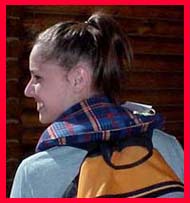 Only $28.95 and comes with a pillowcase
Comfortable for your shoulder or push it up to cover your entire top part. Once you use our style you will never switch to another heating pad, and what is great about ours is your can use it over and over.
We were at a show where we had a customer come up just as someone else was asking how long they last. She was one of our previous customers and told her she had hers for seven years and uses it daily and it is still good. This is not the first time this has happened, others have done the same thing at multiple shows. Our customers are very loyal and come back because this is just that wonderful.
Pillowcase makes it soft and keeps the heat in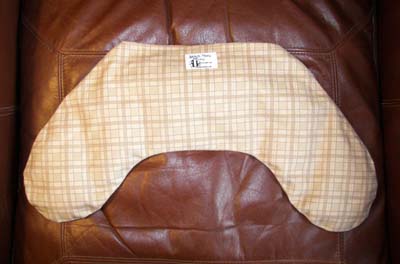 Turn it upside down for a perfect fit on your lower back