Heating pad comforts your sore back and body and are a wonderful reusable heating pad that can last for years if taken care of. Use it over and over All of our heating pads include a washable pillowcase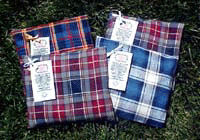 Microwave Heating Pad only $14.95 washable pillowcase is included.
Square heating pad measures around 8 x 11 inches and comes with a soft flannel washable pillowcase to keep it clean and keep the heat in longer. The flannel pillowcase feels wonderful against your body.
This has a heat that sinks deep into your muscles for the best heating pad you will ever use. You can use it as a cold pack, the pillowcase protects your body with added comfort. The cold pack doesn't have a water leak like an ice pack.
It is a soft flannel and is a comforting heat that contours to your body with mouldable natural contents. Use it pad over and over, we have customers who have had theirs for years or you may put it in the freezer for a cold pack to help with sprains or wrap around an injured part of your body when needed.
Natural with a soft flannel pillowcase. It also keeps rolls and acts as a food warmer on your table, be sure and put on a surface that takes heat so you don't damage your table.
Go to Stitch Thru Time Instagram to listen to our customers tell you how wonderful the neck heating pad is.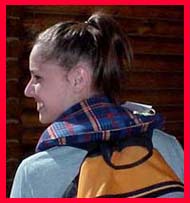 Neck Heating Pad with washable pillowcase only $28.95.
Use your microwave heating pad over and over or use as a cold pack, just put it in the freezer and you have a mouldable cold pack with a soft pillowcase.
Use the neck heating pad for cold for puffy eyes, or use hot or cold for migraine, fits around your forehead for added comfort.
The flannel that covers it is soft and have a washable, you will loved the way it feels when you put it on your body and it keeps the heat or cold in longer . It is made with pockets so it stays in place for even heat all around.
Natural Native American remedy for aches and pain.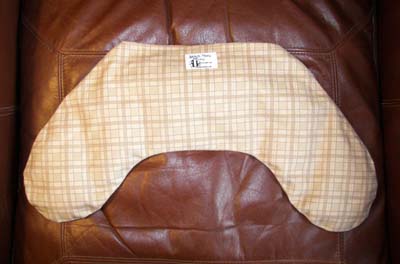 Neck Heating Pads come with a soft Flannel Plaid or Floral washable pillowcase. Microwave Neck Heating Pad contours to your neck for only $28.95.
Made with pockets so heat distributes evenly. This will be the one heating pad you will use because it moulds around your body without too much heat or cold like other hot or cold packs have.
Great for the knee or use as a cold pack on your knee or body. Throw it in the freezer for the perfect cold pack, won't drip and the cover feels good against your body.
It fits comfortably over your shoulder or arm comfortably and moulds around your knee or leg and is a good heating pad for plantar fascitis.