Half apron with paper dolls like he ones you used to play with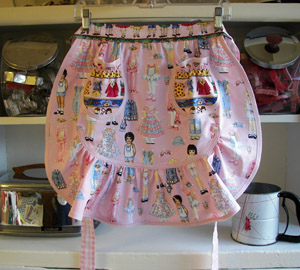 1943 Half aprons in paper doll. 336 $62.95, extra large $67.95.
Remember when you used to play with paper dolls, if so this apron is for you.
1940's Vintage style half apron. A soft flowing half apron with small pockets you can get in round or square. The 1943 half apron is a smaller style apron with pretty pink trim around the apron and pink gingham apron ties. The gathered ruffle at the bottom adds to the retro style.
1943 ruffle half apron is great for a wedding apron, popular for the wedding servers.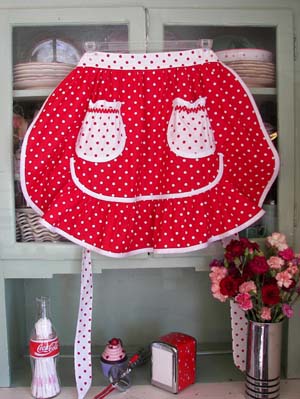 1943 Red and white polka dot half apron 405 $62.95, extra large $67.95
1943 red polka dots with contrasting white polka dots is darling. Retro kitchen half aprons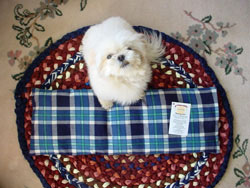 Extra Large heating pad 10" x 26" 801 $42.95
Large Heating Pad 10" x 18 1/2" 802 $34.95
Sizes are approximate
The best neck heating pad you can buy, you deserve it