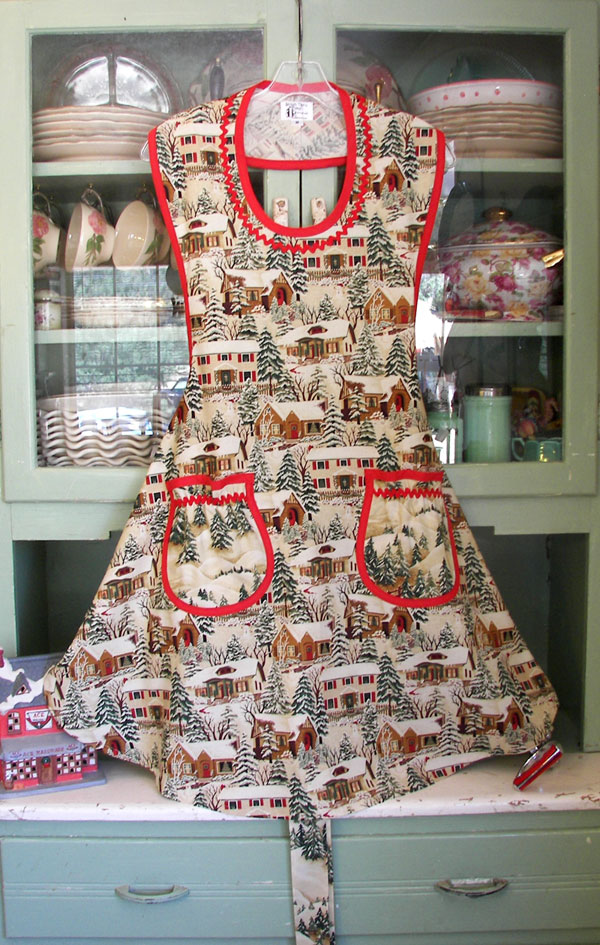 Aunt Rose old time village Christmas aprons 1085 $49.95 extra large $54.95 Girls 203 $39.95 Child Large $44.95
Aunt Rose in Old Time Village Christmas with red trim and rick rack it does not get any more old fashioned than a village complete with nostalgic holiday decorated houses and snowmen.
This pretty Christmas style can be worn throughout the holidays. The Aunt Rose fits comfortably around your shoulder and best of all it is available in woman and child sizes. The magic of Christmas in a holiday apron with the many things you think about during the holidays. Contrasting pockets match beautifully this pretty Holiday style.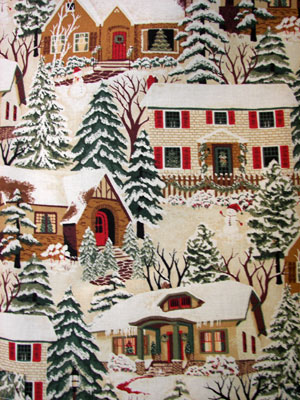 Old Time Village Christmas close up.
A Beautiful old fashioned Christmas Village complete with snowman, wreaths and Christmas Trees.