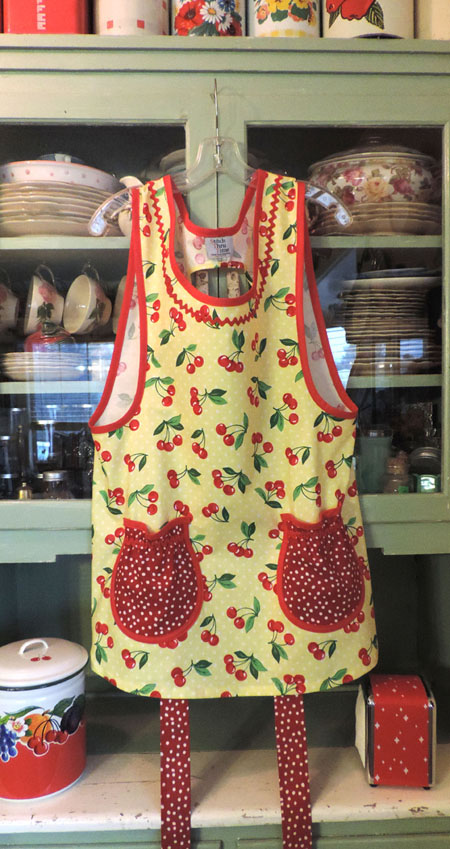 Grandma Cherry Apron #2179 $49.95
Grandma old fashioned apron with cherries on yellow polka dot with red polka dot pockets and long apron strings
Cherries with red polka dot pockets and long apron ties. Old Fashioned Grandma aprons for new memories with your family. Decorate yourself and your retro kitchen with cherries and polka dots!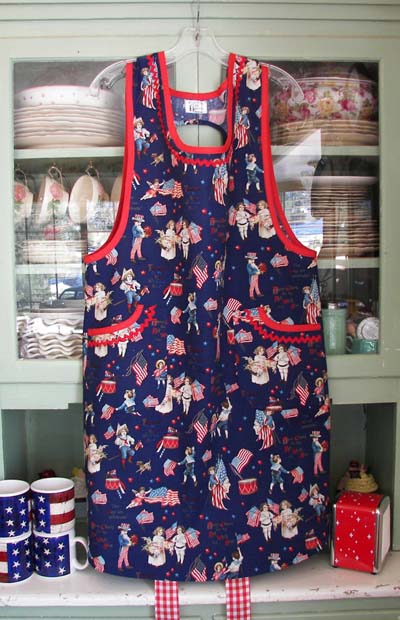 Aunt Violet Apron in Old Fashioned USA
Women Apron #2036
Hip hip Hooray for the red white and blue, a beautiful deep blue background highlighted by nostalgic scenes of holiday fun. American flags, drums, Angels carrying flags. A holiday apron to wear not just on the 4th of July but all year long.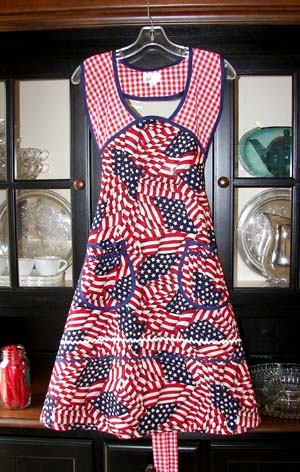 1940 Patriotic Aprons
Women Apron #170
Child Girl Apron #231

1940 4th of July Apron Red gingham on the top of this pretty Old Fashioned 1940 apron with rick rack on pockets and bottom.
Red White and Blue with red and white gingham check, a very pretty apron for the 4th of July or year round festivities.