Red Polka Dot-Red Gingham and Snowflake
Retro Christmas Stocking #711 $39.95

Retro red polka dot red gingham Christmas Stocking with beautiful red Snowflakes top with red background.
White lace around this old fashioned fully lined Christmas stocking will be waiting for Santa Claus to fill it to the brim.
Large polka dot Christmas stocking, our new life of Christmas stockings to adorn your mantle this Holiday season. All our Christmas stockings are made in the USA by Stitch Thru Time.
Lace on this pretty Christmas Stocking with white ric rac around the red gingham Christmas stocking heel and Christmas stocking hanger.
Retro red Christmas stocking is 100% washable for many years of Holiday enjoyment.
Make memories that you can keep along with your Christmas Stocking.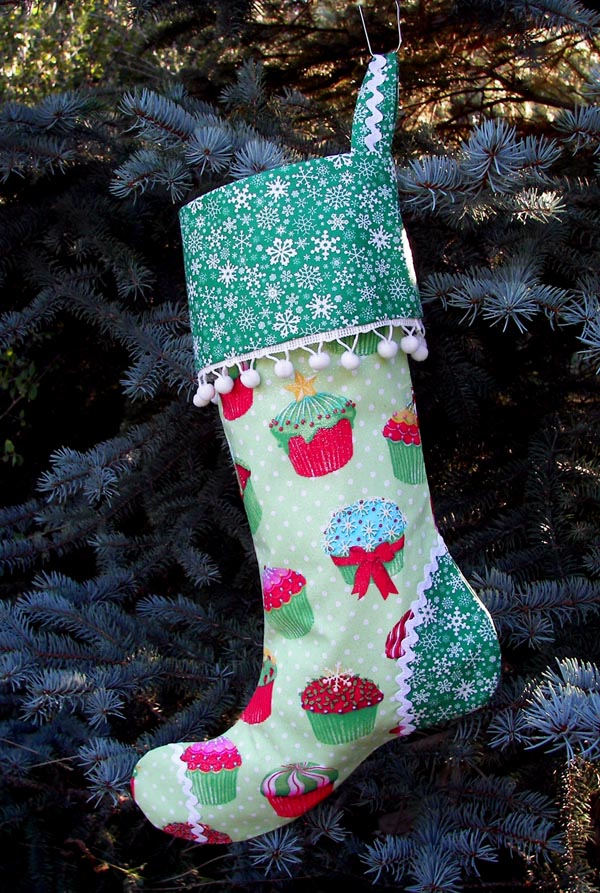 Christmas Cupcake Green Polka Dot Christmas Stocking
with Snowflakes on heel and top.
#712 $39.95

Victorian Christmas Stocking with beautiful cupcakes. Green Polka Dot background with Christmas cupcakes with peppermint frosting, pink frosting, blue frosting with snowflakes, just darling.
Everything you think of during the Christmas Holidays.
White Ric Rac and white pom poms decorated with small crystal like sparkles on this pretty material for a Christmas Stocking you will love.
Large Christmas Stocking ready to hang for Santa.. Christmas Stockings made of heavy flannel with contrasting red and white gingham patches.
MADE IN THE U.S.A.
Decorate the house with these beautiful Christmas stockings.
Stockings for Santa Claus!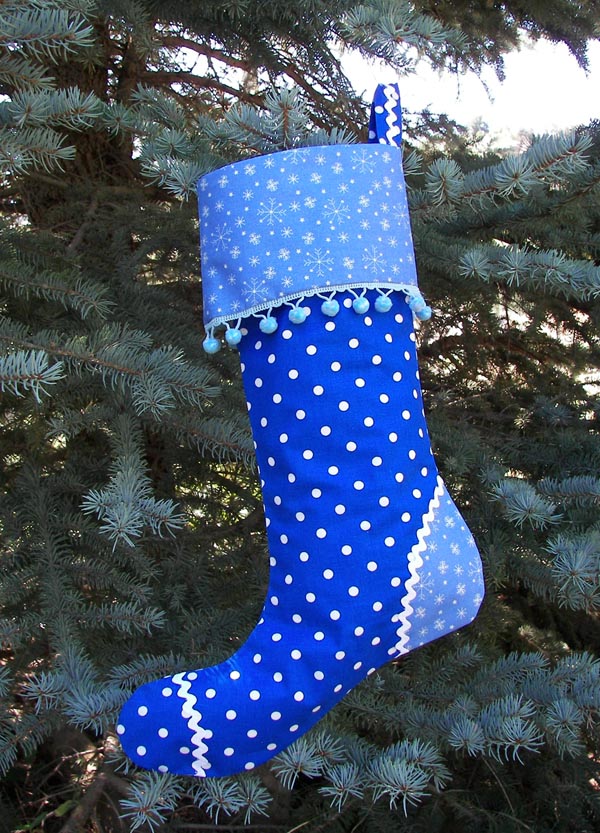 Blue Polka Dot Christmas Stocking
#704 $39.95

Retro Blue and white polka dot Victorian boot Christmas stocking with blue and white snow flake top. White ric rac accents this beautiful Christmas stocking that is 100% washable to enjoy for years.
White polka dot on a deep blue background.. This retro Christmas stocking is lined with white.
A Christmas Stocking that may be handed down as an family heirloom.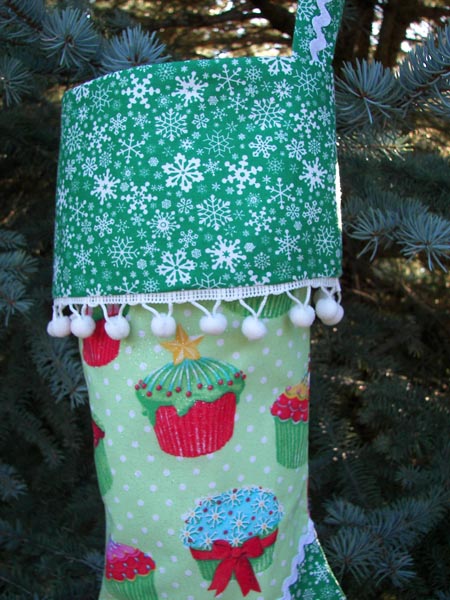 Christmas Cupcake close up #712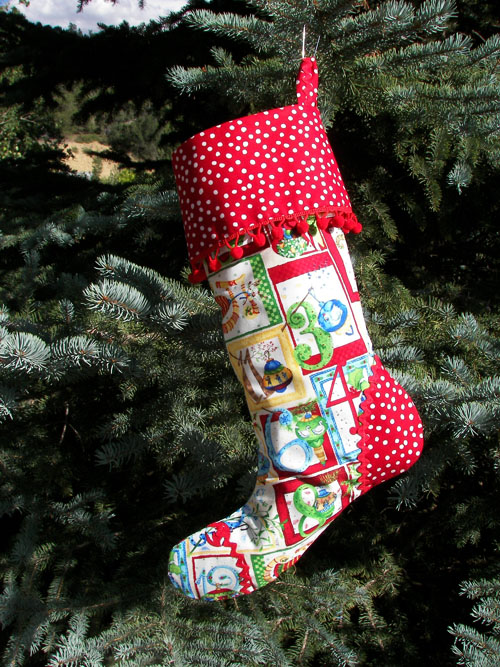 Countdown Calendar Christmas Stocking with Red Polka Dot
#714 $39.95
Countdown Calendar Christmas stocking with red polka dot on heel and top. Red pom poms around the top of this cute Christmas stocking and red ric rac. 100% washable and Made in America. Inside is lined to make this a cherished heirloom Christmas Stocking.