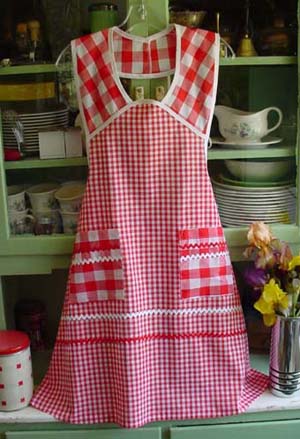 Red Gingham Retro Apron!!
Women's aprons #121 $49.95
Little Girl aprons #204 $45.95 Child Large $44.95
You can order this 1940-1950 apron in Red, Yellow, and Blue gingham, Blue gingham with pansy, and pink gingham with pink roses. 1940-1950's apron for fun in the kitchen.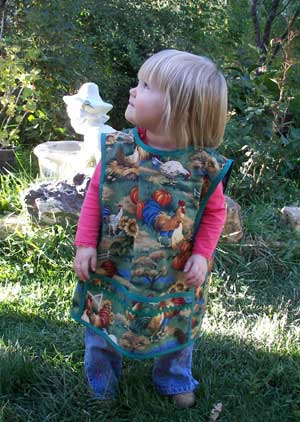 Small Child Apron
Girl Chicken Garden apron #271 $28.95
You can get this Small child apron in any of our fabrics. Call us to order 435-648-2141
Small child apron shown in Chicken Garden.
The little girl shown in the picture is about 20 months old (she is a little shorter than average.)
Child Pastry Set $19.95
Enjoy baking with your child using this child pastry set. Good quality child rolling pin with cover are just perfect for their small hands. Cookie cutter, small pie plate mat and recipe card.
An heirloom that will last for years.