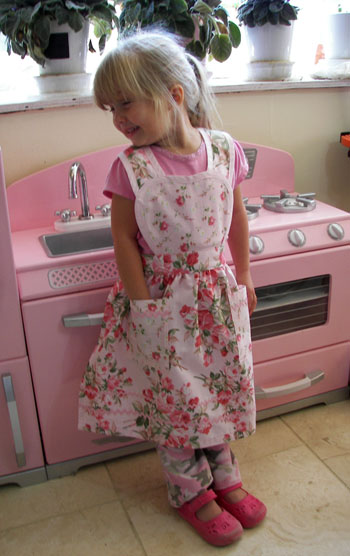 Heart Apron Large Soft Pink Roses
Women Heart Apron #2009 $64.95 ex-large add $5.00
Girl Heart Apron #70006 $53.95
Heart Apron in Large Soft Pink Roses is simply darling. The little girl above is about 3 1/2 years old and wearing a size small. There is still plenty of room to grow.
This pretty old fashioned heart apron is available in mother and daughter apron and also many of our other pretty fabrics.
This girl Heart apron is so cute. Its just as cute in the woman size.
All of this pretty heart aprons are also available in the Valentine Lace Heart apron for woman and girl.
Bridal aprons perfect for you wedding day.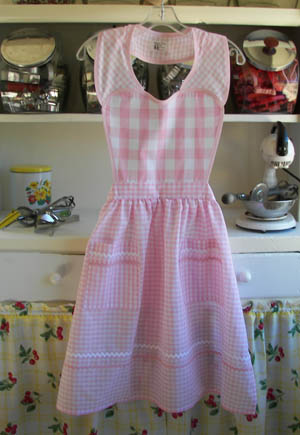 Pink Gingham Heart Apron
Woman Heart Apron #160 $64.95 ex-large add $5.00
Girl - Child Heart Apron #70005 $53.95
You'll be pretty as pink in this pink gingham heart apron. A retro apron look with a feminine touch!
Pink and white rick rack add to the 1930 1940 and 1950 apron look. Customers call this the I Love Lucy apron.
We call it our heart apron in pretty pink!