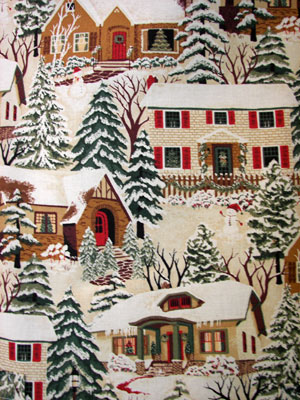 Old Time Village Christmas apron close up.
A Beautiful old fashioned Christmas Village complete with snowman, wreaths and Christmas Trees.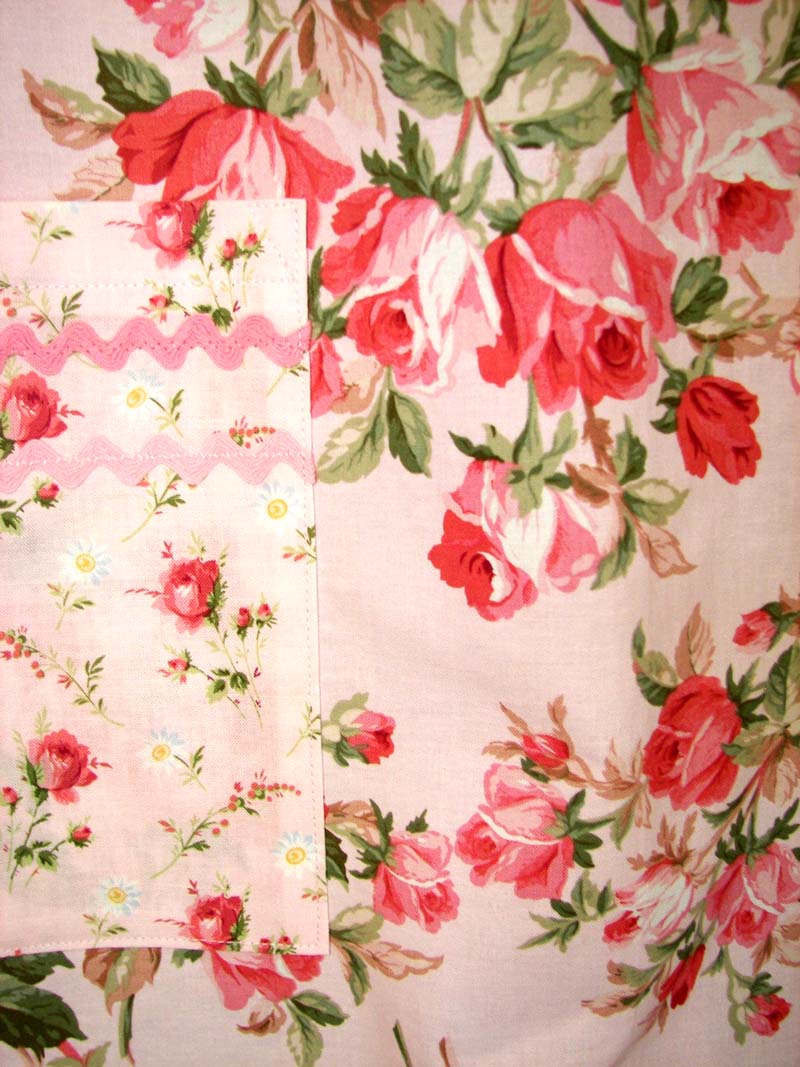 Close Up Large Soft Pink Roses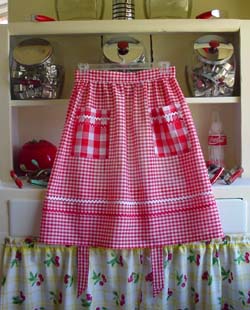 Old Fashioned Red Gingham
Half Apron
Women's half apron #303 $44.95
Girl half apron #406 $36.95
Retro red gingham half apron with large gingham pockets. Red and white ric rac will make this one of your favorite aprons in the kitchen. Also available in child size.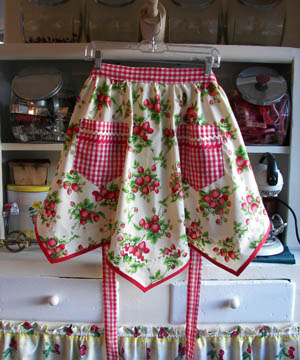 "Victory" Strawberry Apron
#315 $47.95
1940's Strawberry Victory apron, right out of the 1940's. This oh so pretty apron in strawberries on a soft cream background with ivory ric rac and red trim finish the bottom of this retro apron. Also available in red, blue, yellow, pink gingham, lilac pansy and rose bouquet, paper dolls, Old Fashioned Christmas, Holiday rose and Harvest pumpkin.!+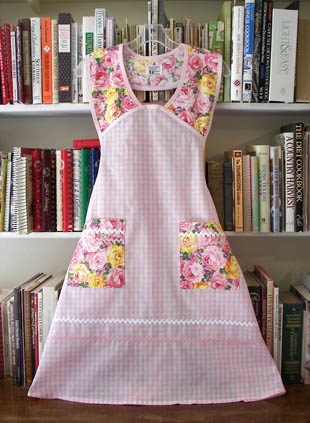 1940 Apron pink gingham with Rose Bouquet
Woman #168 $48.95
Child #228 $43.95
Pink gingham with a beautiful Rose Bouquet. Pink and a splash of yellow roses in a soft pink gingham apron. White and pretty pink ric rac on the bottom and pockets, with light pink trim on an apron your sure to enjoy.
The newest addition in our 1940 aprons. We also have this fun 1940 apron in Pansies. Lilac gingham with lilac pansies.
Also available in girl aprons, a mother daughter apron for fun in the kitchen.
Our 1940 aprons also come in a matching full child apron.